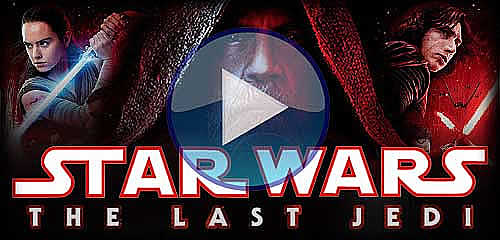 Star Wars The Last Jedi subtitled (12a) 150 mins
The Skywalker saga continues in an epic adventure that unlocks age-old mysteries of the Force and shocking revelations of the past. Note! 00:01 shows are USUALLY on the first minute of the day listed (just after midnight the night before). Double check with cinema! Please read this! and this!
Belfast Odeon
Thu 14 Dec 00:01, Sun 17 Dec 21:15, Tue 19 Dec 17:00
Blanchardstown Odeon
Thu 14 Dec 00:01, Fri 15 Dec 11:00, Mon 18 Dec 18:00
Cavan Odeon
Thu 14 Dec 00:01
Charlestown Odeon
Thu 14 Dec 00:01, Thu 14 Dec 14:30, Fri 15 Dec 11:00, Mon 18 Dec 17:30
Coolock Odeon
Thu 14 Dec 00:01, Fri 15 Dec 11:00, Mon 18 Dec 18:00
Dublin Point Square Odeon
Thu 14 Dec 00:01
Dublin Vue
Tue 19 Dec 19:15
Limerick Odeon
Thu 14 Dec 00:01, Sun 17 Dec 21:30, Tue 19 Dec 17:00
Naas Odeon
Thu 14 Dec 00:01
Newbridge Odeon
Thu 14 Dec 00:01, Sun 17 Dec 19:00
Portlaoise Odeon
Thu 14 Dec 00:01, Sat 16 Dec 21:00, Sun 17 Dec 21:00
Waterford Odeon
Thu 14 Dec 00:01, Sun 17 Dec 21:30, Tue 19 Dec 17:00

Murder On The Orient Express subtitled (12a) 114 mins
What starts out as a lavish train ride through Europe quickly unfolds into one of the most stylish, suspenseful and thrilling mysteries ever told. From the novel by best-selling author Agatha Christie, the film tells the tale of thirteen strangers stranded on a train, where everyone's a suspect. A dective must race against time to solve the puzzle before the murderer strikes again. Stars Kenneth Branagh, Johnny Depp, Penelope Cruz, Judi Dench, Daisy Ridley, Michelle Pfeiffer and Willem Dafoe. ★★★★ RadioTimes
Naas Odeon
Wed 06 Dec 12:00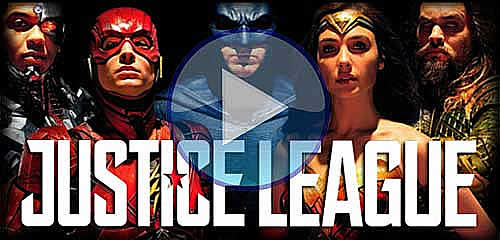 Justice League subtitled (12a) 120 mins
Action adventure. Despite the formation of an unprecedented league of heroes – Batman, Wonder Woman, Aquaman, Cyborg and The Flash – it may already be too late to save the planet from an assault of catastrophic proportions.
Coolock Odeon
Tue 05 Dec 18:15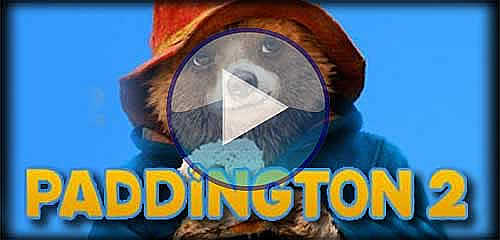 Paddington 2 subtitled (U) 95 mins
With a plot that manages to weave in a robbery, Paddington in prison, a train chase, a nefarious master of disguise, a treasure hunt and a daring rescue, this speeds along at a joyously sprightly pace with laughs aplenty. Stars Hugh Bonneville, Hugh Grant, Brendan Gleeson, Sally Hawkins, Julie Walters, Jim Broadbent. ★★★★ Empire & Guardian
Belfast Odeon
Thu 07 Dec 18:15
Newbridge Odeon
Wed 06 Dec 17:00
Waterford Odeon
Thu 07 Dec 14:30

Battle Of The Sexes subtitled (12a) 121 mins
True drama starring Emma Stone and Steve Carell. In 1973, to prove that women tennis players deserve the same pay and recognition as men, Billie Jean King, the world's number one female tennis player, agreed to take on ex-men's champion and self-proclaimed male chauvinist pig Bobby Riggs in a groundbreaking match.
Dublin Dundrum MoviesAt
Tue 02 Jan 17:30
Swords MoviesAt
Tue 02 Jan 20:30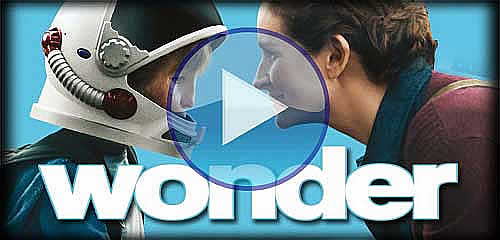 Wonder subtitled (PG) 113 mins
Auggie grapples with the way he looks—and those around him do some serious soul-searching—in a graceful drama that's engaged with ethical questions. An inspirational story of courage in adversity starring Jacob Tremblay, Julia Roberts and Owen Wilson. ★★★★ Time Out
Belfast Odeon
Tue 05 Dec 17:30
Cavan Odeon
Wed 06 Dec 15:00
Charlestown Odeon
Thu 07 Dec 20:30, Mon 11 Dec 17:50
Dublin Point Square Odeon
Tue 05 Dec 17:45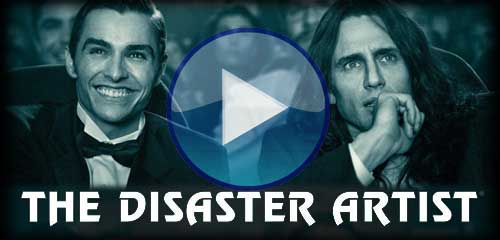 The Disaster Artist subtitled (15) 104 mins
The story of Tommy Wiseau, who came to Los Angeles wanting to be a star, but would forever be known as 'The Disaster Artist' after writing, directing and starring in 'The Room', a 'so bad it's good' film that has become a beloved cult classic all over the world. Starring James Franco as Tommy Wiseau. ★★★★ Guardian
Dublin Irish Film Institute
Mon 11 Dec 18:30, Thu 14 Dec 15:40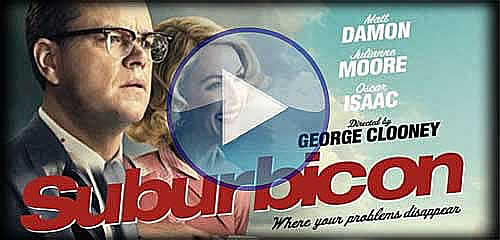 Suburbicon subtitled (15) 104 mins
Darkly comedic crime caper written by the Coen brothers, directed by George Clooney and starring Matt Damon, Julianne Moore and Oscar Isaac. The quiet, peaceful town of Suburbicon seems like the perfect place to live, but a dark undercurrent is revealed after a home invasion turns deadly, and a seemingly perfect family begins to come apart at the seams, turning to blackmail, vengeance and betrayal.
Ballincollig Cork ReelPicture
Thu 07 Dec 18:40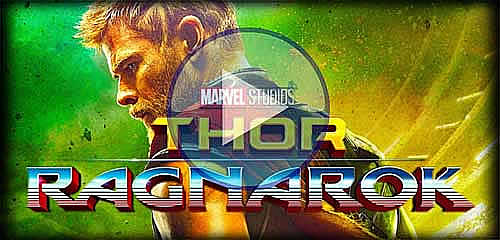 Thor Ragnarok subtitled (12a) 130 mins
Action adventure. The God of Thunder finds himself imprisoned and forced to fight in a gladiatorial arena. His opponent: the Incredible Hulk!  Stars Chris Hemsworth, Tom Hiddleston, Cate Blanchette. ★★★★ Empire
Blanchardstown Odeon
Wed 06 Dec 16:45
Please note! Omniplex Sat/Sun morning subtitled shows are for people with hearing loss AS WELL as people with autism. The lights will be left ON.
---
Shows added when announced! Cinemas schedule shows from Fri to Thurs. Bookmark and check this website on Fridays for upcoming shows!
All cinemas can show all films on this website with subtitles. Please ask your nearest cinema to screen them! IMPORTANT! We receive accessible listings directly from cinemas. Unless urgent amendments are required, listings are updated on this website by Friday. We can take NO RESPONSIBILITY for postponed or cancelled shows. If cinemas inform us of changes we will tell you via this site. If they don't inform us, we can't inform you. We recommend that you should always request confirmation that a show is definitely on.